£90.00
This very LIMITED OPTION guarantees you one of the certificates numbered from 11 to 17.
These certificate numbers correspond to the Manned Apollo Missions.
LIMITED EDITION patch designed by Chris Petty (The High Frontier) celebrating Al Worden's Guinness Book of World Record as the first deep-space EVA.
3 in stock
Description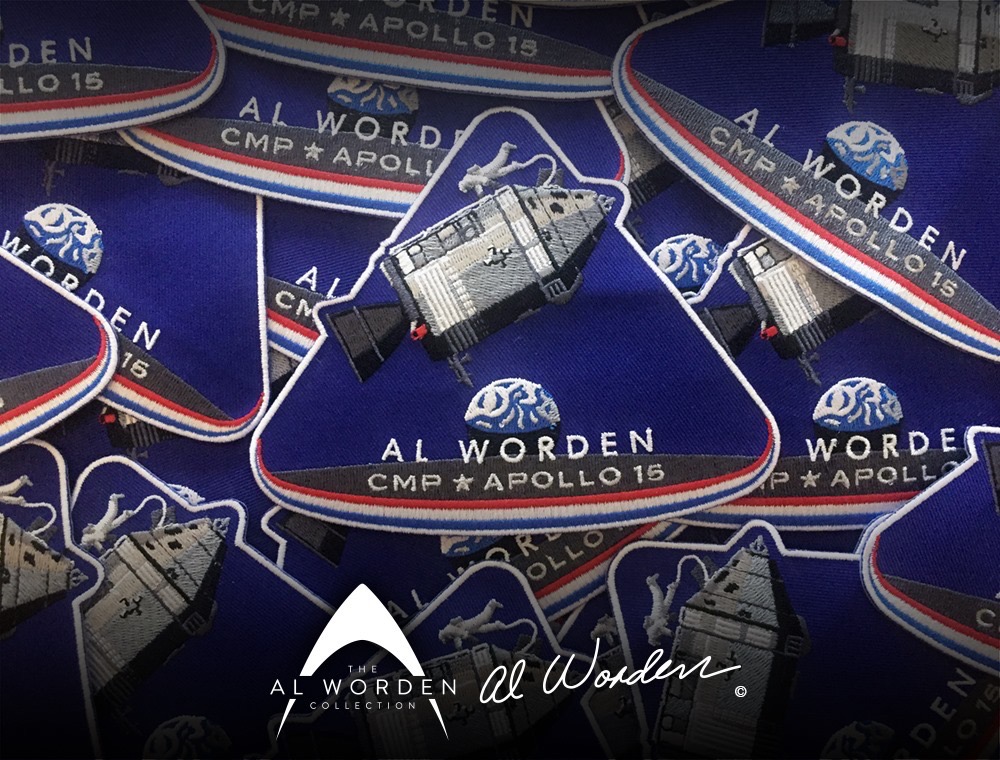 Limited Edition Al Worden Signed* Patch and Signed Authentication Certificate (Mission numbers)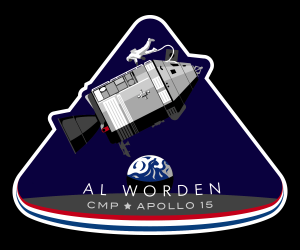 This LIMITED EDITION patch, designed by Chris Petty (The High Frontier) celebrates Al Worden's Guinness Book of World Record as the first deep-space EVA.
ONLY 100 patches have been made as part of the Apollo 50th Anniversaries and are the first in a series of AL WORDEN COLLECTION items being developed in celebration of Apollo 15's 50th Anniversary in 2021.
*Signed by Al Worden on reverse of patch.


Other purchase options are available in the shop.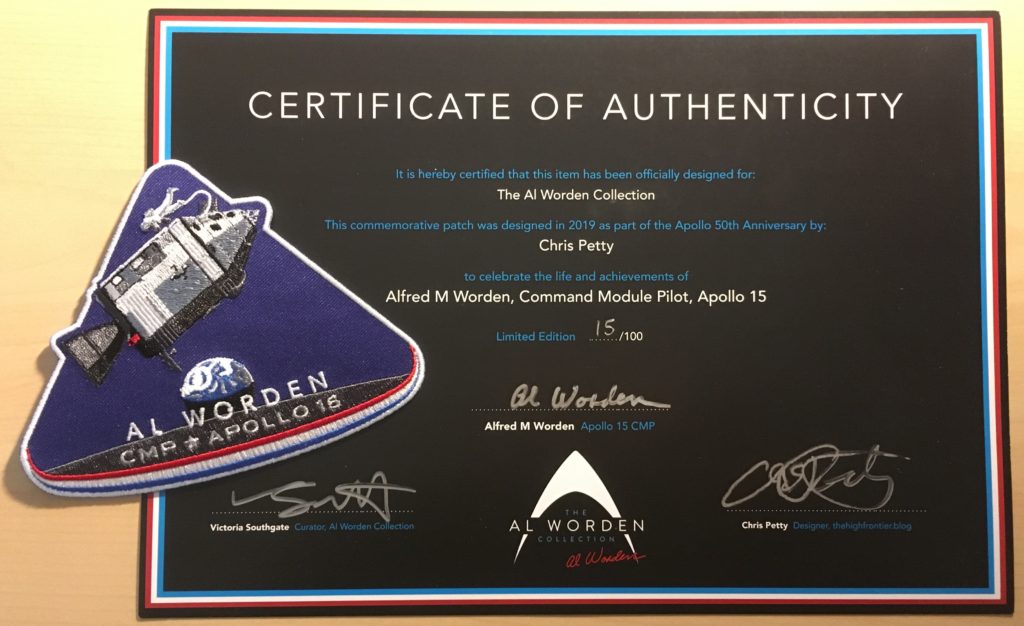 Alfred "Al" Worden
born on February 7, 1932, is a retired Colonel in the USAF and an American astronaut and engineer who was the Command Module Pilot for the Apollo 15 lunar mission in 1971. He is one of only 24 people to have flown to the Moon.
During Apollo 15's homeward journey, Al logged 38 minutes in extravehicular activity outside the Command Module, Endeavour. In completing his three excursions to Endeavour's scientific instrument module bay, Al retrieved film cassettes from the panoramic and mapping cameras, performing the first deep-space EVA and reported his personal observations of the general condition of equipment housed there. Apollo 15 concluded with a Pacific splashdown and subsequent recovery by USS Okinawa. In completing his space flight, Worden logged 295 hours and 11 minutes in space.
Al Worden was one of the 19 astronauts selected by NASA in April 1966 and served as support and backup crew for many early Apollo flights.
Al served as Command Module Pilot for Apollo 15, which flew between July 26 and August 7, 1971.
Mission achievements particular to Al include the first scientific instrument module bay flown and operated on an Apollo spacecraft and the first EVA from a Command Module during transearth coast.