'Fly with me to the Moon'
 Saturday 14th October 2017
The Adsetts Building
Sheffield Hallam University, City Campus, Sheffield, S1 1WB
Transport Links:  

                              
Information on how to get to the City Campus can be found here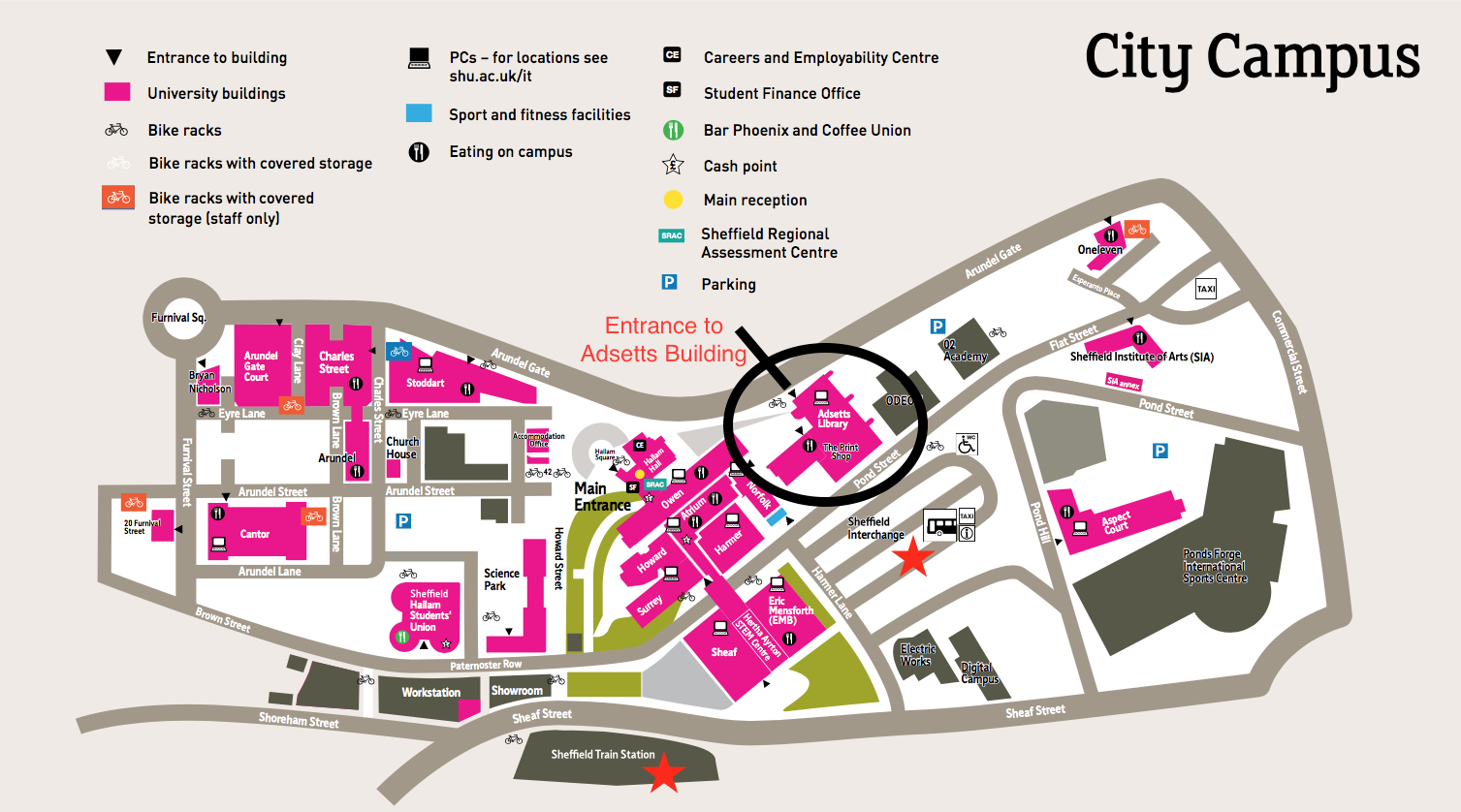 Directions to the VIP Evening venue can be found here.
Car Parking:
There are several car parks close to City Campus. SHU have discounted parking rates for visitors at two of the car parks closest to the campus.
The NCP car park on Arundel Gate is just next door to City Campus. You can park there from just £4.50 on weekdays and £7 at weekends. To claim this discounted rate, just scan your white ticket at the main reception in Owen Building at City Campus. Take the exit towards Arundel Gate to get to campus

The APCOA car park on Eyre Street is a five-minute walk from City Campus. You can park there for just £3.50. Just scan your blue chip at the main reception in Owen Building at City Campus to claim the discount
Hotel Accommodation:

               
Preferential rates with a large number of local Hotels can be found here