---
Providing outstanding services across all industries
---
---
Vixen VIPs is a unique database for VIPs, celebrities, experts, speakers, STEM ambassadors, and specialists in many fields and industries.
Vixen VIPs are provided with a FREE online profile to showcase expertise and availability.
Vixen is not an agency but manages VIPs; at events, on the personal behalf of the VIPs, agencies, companies and event coordinators.
---
The Vixen Network is a unique database of skilled professionals, that can be employed on a freelance basis.
The Vixen Network gives freelancers a FREE opportunity to promote your skills to a wider audience, whilst expanding the Vixen unique skillset and workforce through the accessibility of freelancers on the database.
The Vixen Network does not act as an agency, but a unique way to network and connect.
---
ABOUT THE FOUNDER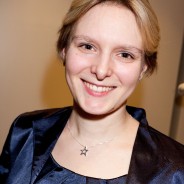 Victoria (Vix) Goodwin-Southgate has over 25 years of customer-facing experience as a skilled service provider.
Her artistic background and practical skill-set enables her to use creativity and lateral thinking to problem-solve effectively and provide innovative solutions, that ensures clients' needs are met with exceptional efficiency and care. Her extensive creative skill set, education and varied experience has given Vix the ability to comprehend, visualise and conceptualise complex information and requirements, and combined with her acumen, she always delivers with exceptional results.
Vix has high-level networking and connecting abilities which enables her to build strong relationships across a wide variety of industries.
In 2016 Vix was awarded the Sir Patrick Moore Medal for her services to The British Interplanetary Society and her volunteer work as National Coordination Manager for World Space Week in the UK.
In 2018 she won a Sir Arthur C Clarke Award – Individual's achievement for Space Outreach and Education.
Vix Southgate is also an award-winning Children's author and illustrator.
In 2019 Dogs in Space won the Children's Choice Award in the under 7's category of the Schools Library Associations' Information Book Awards
Vix was European Manager for NASA's Apollo 15 Astronaut, Col. Al Worden from 2015 until his death in March 2020, and has continued to build a high-level network of VIPs, specialists and experts.
All Vixen's VIPs have agreed that Vix can act as their personal facilitator and connector to a wider community. Vix works closely with the VIP's Agents to provide a unique personal management and scheduling service.