Space Psychologist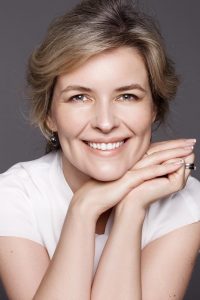 Iya is a Director of the Centre for Space Medicine at Mullard Space Science Laboratory, UCL. She is at the forefront of applied research, developing methods to explore and realise human potential. Iya is developing and designing interaction with people, technology and the environment to improve quality of life. She has been selected as the new Chair of the Space Environment Working Group (SEWG) advising to the UK Space Agency.
Recently, she has also been invited to represent SEWG at the UK Space Exploration Advisory Committee.
Iya went through the Astronaut Instructors training course at the European Astronaut Centre (EAC). At EAC she worked as a Human Behaviour Performance Specialist and contributed to the development of the Human Behaviour Performance course for the new European Astronaut corp. She leads and continues to support ESA funded project, Expert Tool to Support Crew Autonomous Operations in Complex Human Spacecraft. She directedESA Study on the development of Technology and Techniques for Psychological Support of the crew during exploration missions to the Moon and Mars. The results of these projects and the MoD anti-terrorism project lead to the production of video training courses.
She was a part of an International Technology Alliance (ITA) in Network and Information Science US-UK collaboration team, developing tools that will help overcome linguistic and cultural miscommunication in a military coalition environment. Her research and development expertise also extend into the design of Humanoid Robots and development of Human-Robot Interactions applied design concepts that can enhance human abilities and allow operation in otherwise novel and extreme environment.
She enjoys public engagement and works with BBC TV and Radio
In 2017, Iya featured as an expert, alongside former astronaut and Commander of the International Space Station, Chris Hadfield, and Dr Kevin Fong to select the best candidates on BBC Two – ASTRONAUTS: Do you have what it takes – a reality-based programme, which selected 1 out of 12 UK applicants, testing them against space agencies' astronaut training and application criteria.
---
Iya is available for speaking engagements all over the world.
When contacting us, please specify topics of interest, audience, dates and location.
---
Iya also has a range of cosmic baby books, art and fashion at:
---
---