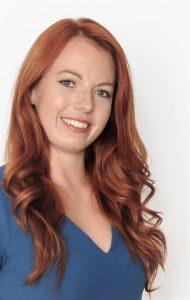 Jackie was the first in her family to go to university and is now a proud alumna of the University of Liverpool, graduating with a PhD in theoretical particle physics, MSc in Mathematical Sciences and BSc with Honours in Mathematics.
As a STEM Ambassador and champion for women and diversity within the sciences, Jackie has a keen interest in all STEM (Science Technology, Engineering and Mathematics) subjects as well as a huge passion for communicating science and inspiring more young people to get into the sciences.
In 2017 Jackie took part in the BBC Science production 'Astronauts: Do You Have What It Takes?'. For this she was selected from over 3,000 applicants to take part and to undertake tests similar to those used in the astronaut selection process at major space agencies. Following filming, Jackie has continued to work towards her dream and has even taken up flying and learning to speak Russian.
Winning several prestigious awards and scholarships, including being named the North West, Wales and Ireland's 'STEM Rising Star' at the 2018 Forward Ladies Regional Awards, Jackie has three research publications in Physics Review D, and has over 11 years' experience working with children, young people and under-served communities in various capacities.
Jackie is currently based at Imperial College London and is available for events across the UK, for keynote, presenting, panellist, interviews, judging and much more. She is particularly interested in events aimed at engaging young people, students and families from a range of backgrounds in science, technology, engineering, mathematics and space subjects and careers.
Twitter: @sciencesummedup
Instagram: @drjackiebell
Specialist subject matter / knowledge:
Theoretical Particle Physics (Quantum Chromodynamics) (PhD)
Applied Mathematics (MSc, BSc)
UK Spaceports and present and future space missions
The Moon Landings (Jaclyn is currently coordinating the UK's plans for the 50thAnniversary of Apollo 11)
Engaging underrepresented groups in STEM
STEM and Space Careers
Astronaut Training (BBC Astronauts: Do You Have What It Takes)
Skills:
Teaching Experience (Early Years, 12-17 year olds (Secondary Education) and Undergraduates)
Engaging with children and young people from disadvantaged and marginalised backgrounds
Engaging with NEET young people (Level 3 Youthworker)
Inspirational and Motivational Speaker
Aviation (working towards her PPL(h))
Cheerleading Coach (and previous athlete, competing at National and European levels)