Entrepreneur . Author & Illustrator . Speaker
Communications and Coordination Specialist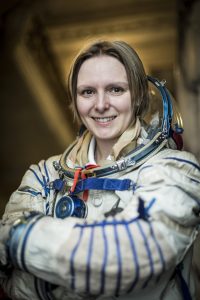 Vix is a multi-skilled entrepreneur who specialises in event coordination, VIP management, publishing, and creative communications across many industries.
She founded the Vixen empire in 1996, which has evolved from a design and consultation business into a publishing and media network, a design business, and an events company. Vix is a high-level networker and connector, has organised and run speaking tours and other high-profile events, facilitated VIP and speaker appearances, is an award-winning children's book author, and is an experienced strategic and operational consultant.
Vix was European Manager to Apollo 15 NASA Astronaut, Al Worden's from 2015, to his death in 2020 and in addition to her other VIPs she has become European Manager to former NASA JSC Director, Gerald D. Griffin.
She is also a Sir Arthur Clarke Award winner for her work in Science Communication and her Outreach work with World Space Week, and was awarded the Sir Patrick Moore Medal for outstanding services to the industry.
Vix has an infectious enthusiasm about space and science. She is a creative and clever communicator …the space mascot is a simple but engaging way to enthuse children. Vix is an accomplished social media user, excellent networker …And entrepreneur. – Heather MacRae, MD at Ideas Foundation
Vix is also a long-standing volunteer in many areas:
As a STEM Ambassador, she specialises in engaging with young children and Primary schools, through resource development and with the aid of her creation; SpaceMascotUK.  CASSiE is a Cosmic Hedgehog, developed by Vix with the help of Nasa's 'Camilla SDO', the US Forces Academy, and Vic Minnett at BBC Radio Coventry and Warwickshire. She is also an expert on Yuri Gagarin and the Sokol KV-2 spacesuit, on loan to the UK from the Heinlein Education Trust.
For the British Interplanetary Society since 2010 and from 2013-2022 was the UK National Coordination Manager for World Space Week on their behalf.
Supporting local charities as a general volunteer in local shops, donation centres and hospices.
Vix's publications include:
Dogs in Space – The True Story of Belka and Strelka (Wren & Rook 2018) (978-1526360571) (Published in US by Kane Miller, and also translated into Korean)
Yuri Gagarin – The First Spaceman inc Vostok Cosmonauts (VixenUK, revised ed, 2016) (978-1909405103)
Do Spiders Have Ears (VixenUK 2013) (978-1909405011)
Yuri Gagarin – The First Spaceman (British Council Funded. ALD Print Ltd 2011) (978-1901587517)
Gagarin in Britain (Cornerhouse 2011) (978-0863556630)
SpaceBar & SpaceBar News
Vix is also a regular contributor on the AstroAgency's SpaceBar, as a stand-in for Dallas and Suzie as presentor and is now the SpaceBar News anchor on the new format, which is available to view here on YouTube: SpaceBar Playlist