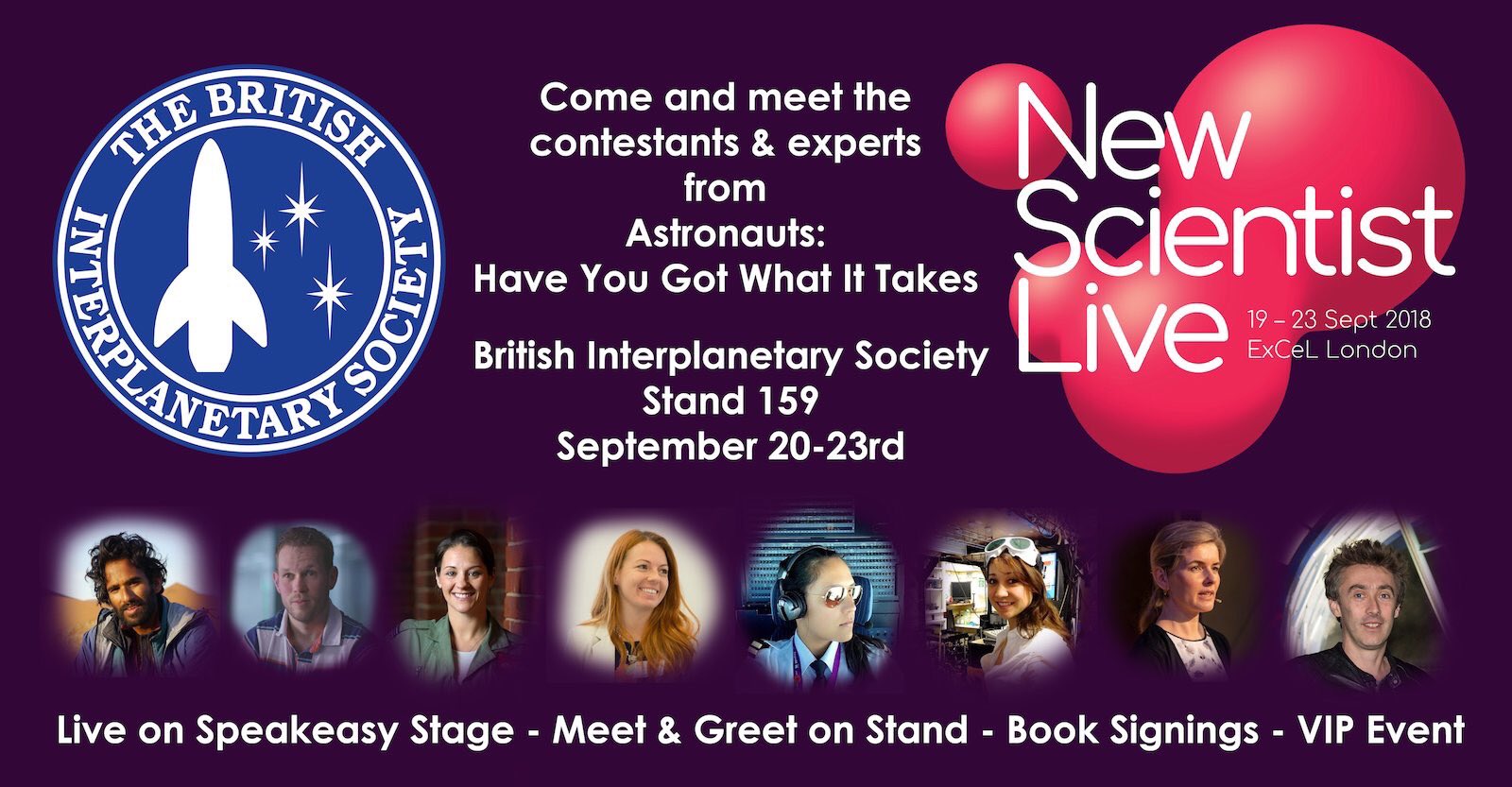 Vixen International Events is a sponsor of the British Interplanetary Society's presence at New Scientist Live. Space Psychologist and BBC expert, Dr Iya Whiteley, will be attending on Thursday 20th Sept and Saturday 22nd Sept.
A BBC Astronauts: Do you have what it takes? Reunion on the Speakeasy Stage with the shows contestants Suzie Imber, Jackie Bell, Tessa Naran, Vijay Shah, Merritt Moore and Kerry Bennett, hosted by Dallas Campbell.
Come and meet the team at Stand 159 and find out our full schedule.
If you would like Dr Iya Whiteley to sign a copy of her new book
(which is only available on Print on Demand)
Please click this link to order it and bring it to the show:
 Toolkit for a Space Psychologist
This book captures the official reports from the European Space Agency (ESA) study, Technologies and Techniques for Psychological Support of astronauts during exploration missions to the Moon and Mars. The study was commissioned by the ESA in 2005 even before the UK Space Agency was formed in 2010.
BUY YOUR COPY NOW!